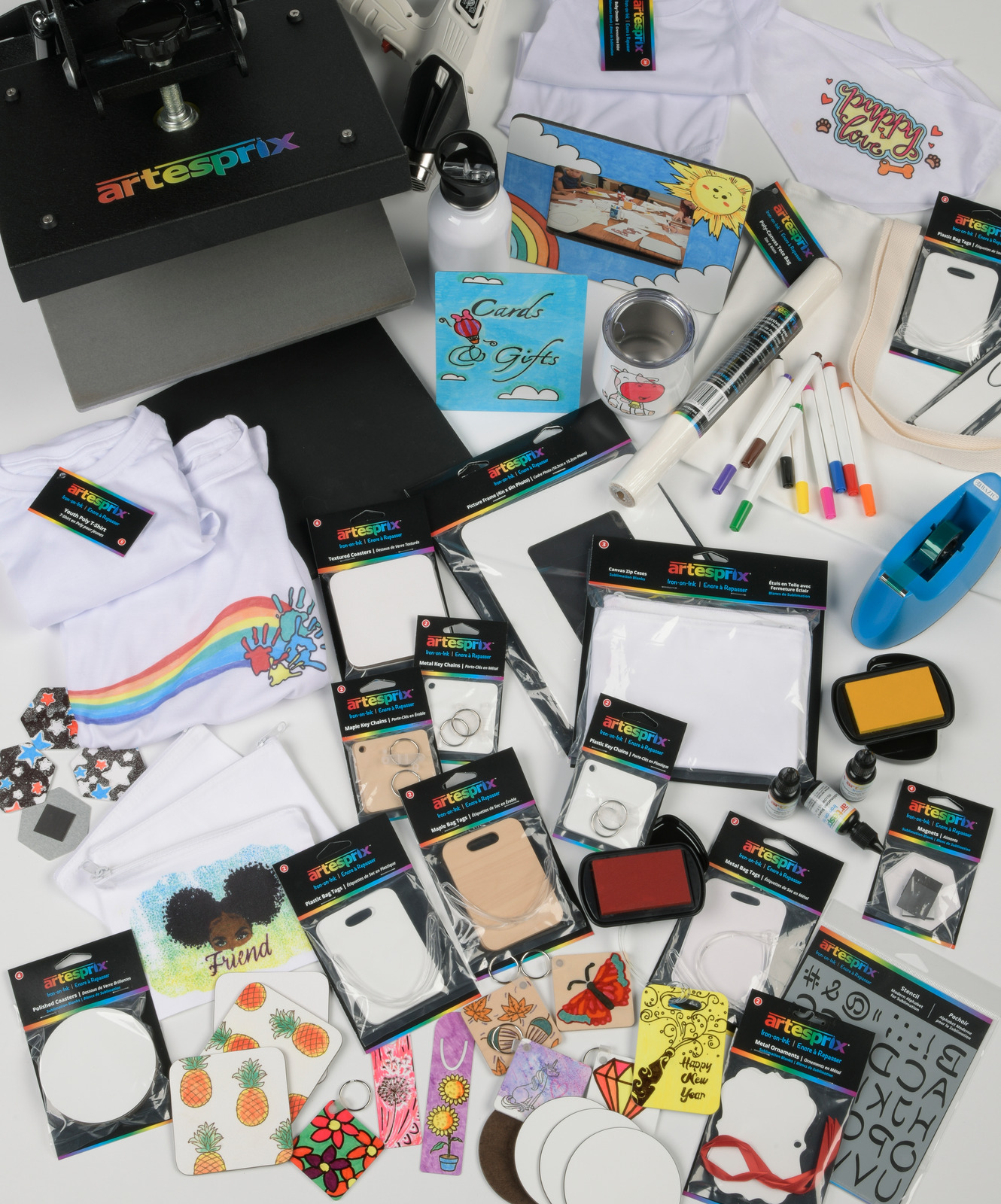 Artesprix has developed a revolutionary line of sublimation products to give a new dimension to creative projects.
From sublimation markers and ink pads, to supplies and accessories, to dozens of Artesprix-branded blanks to choose from, makers can create personalized memories that will last a lifetime.
Born in 2018, Artesprix introduced ten colors of their original permanent heat transfer markers to the sublimation world. The arts-and-craft community immediately took notice…makers and social media influencers were heard saying, "Have you seen the magic?"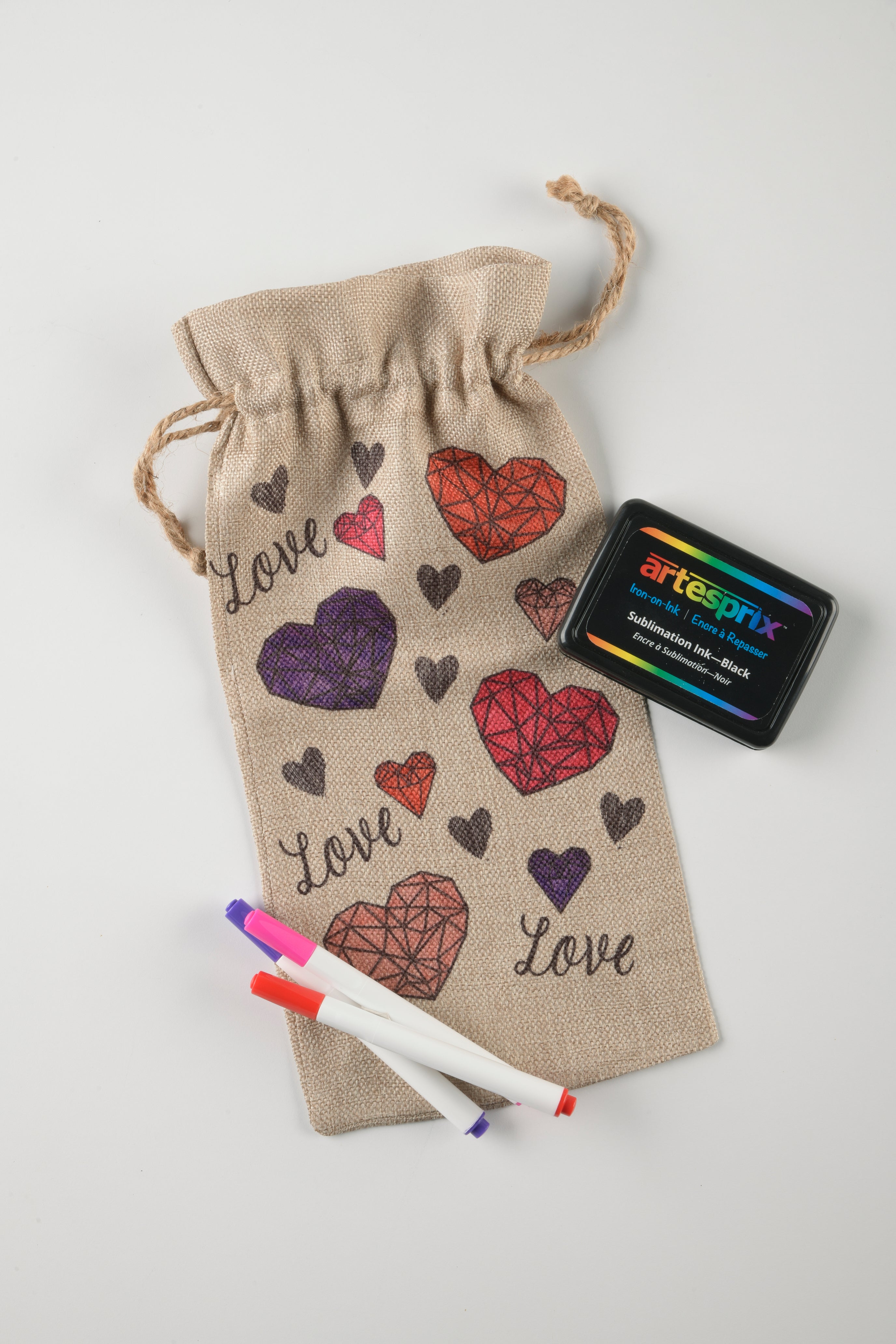 The possibilities are endless.
Not only does Artesprix Iron-on-Ink give creators a new and easy way to explore the world of sublimation, but also:
do-it-yourself workshops can add a new dimension to their group projects;
educators have a new way to engage their students through art and science classes;
fundraisers can go beyond car washes and bake sales;
after-school program directors can keep their kids engaged;
sublimation businesses can expand their product line with new and exciting products that don't require expensive equipment.
Explore our complete line of products, or contact us today with any questions.